Who Are We?
---
eLearningMinds is a group with strategic partnerships from different countries experienced in providing eLearning content solutions for organizations in the private and public sectors.  The group includes Universal IT Solutions Sdn Bhd, Malaysia, and strategic partnerships with eLearningMinds Global Education Technology Co. Ltd., China; Systronic, Indonesia; eLearningMinds Singapore and Source Learning, Thailand.
Service offerings include designing and developing practical, effective, and affordable learning solutions for our clients in consultancy, eContent development, tool-based training and skill-based training. In addition, eLearningMinds provides coaching and consulting services to enable DIY eLearning initiatives for you and your organization
At eLearningMinds, we aim to revolutionize workplaces into vibrant learning hubs, seamlessly integrating high-performance learning into the fabric of every organization. Through strategic alliances spanning Southeast Asia, we infuse global insights into our eLearning solutions, catering to both the public and private sectors.
Mission: We are dedicated to delivering impactful business outcomes through innovative workplace learning. Our expertise lies in creating tailored eLearning content, providing consultancy, and delivering both tool-based and skill-based training. Our approach revolves around empowering organizations with the tools and knowledge needed to implement effective DIY eLearning strategies. We strongly believe in the transformative power of learning to fuel change and foster growth.
By corporating technology, we strive to develop learning solutions that are not just effective and affordable but also engaging and pertinent to today's dynamic work environments. Our unwavering commitment to excellence in digital learning is exemplified by our recognition as the Best Digital Learning Provider at the HR Vendor of the Year 2021 and Local Hero in 2023.
In the 20 years that eLearningMinds has been a part of the online learning industries, we have amassed a large number of experiences which include more than: –
1,000 hours of eLearning content developed
1,500 people trained in the eLearning tools and skills
200 video recording systems deployed
100 learning platforms implemented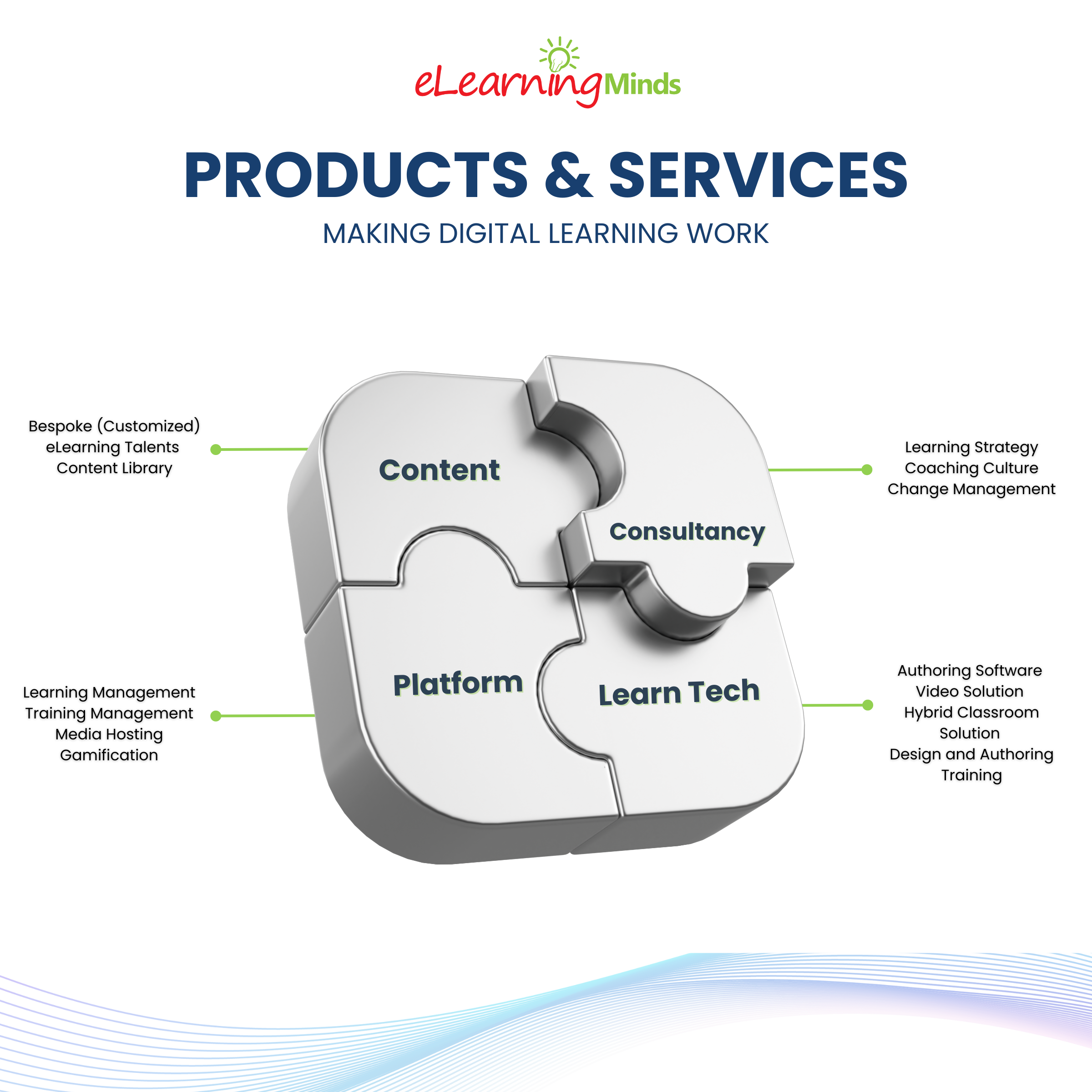 Why Collaborate With Us?
---
Our willingness to explore and adapt to the eLearning space allows us to provide and advise companies on which online platforms and tools to use but also enable us to fulfil our mission of enriching our clients with digital learning literacy- as a way to empower them and enhance knowledge transference within their company.
We understand that the most significant industry leaders already know the necessary. Still, We often need help in constructing effective, efficient, and economic eLearning Content to unlock meaningful and sustainable learning truly. Thanks to our 18 years of experience in the industry, we can provide accurate and industry-specific tools and platform recommendations for our clients and partners and assist our clients in optimising the process of creating online learning content.
Our unique philosophy of adaptation and flexibility is borne from our mission to deliver digital learning services and products to empower every person to enhance the learning-transfer experience and grounded in an understanding of clients' needs in the eLearning space. Our willingness to adapt fuels our vision of becoming the client's preferred choice to build their company's capability to design, develop and deliver quality digital learning content in Malaysia and the region.
Above all, our values of Integrity, Empathy, Passion, Innovation and Accountability makes us a trusted partner in the eLearning space.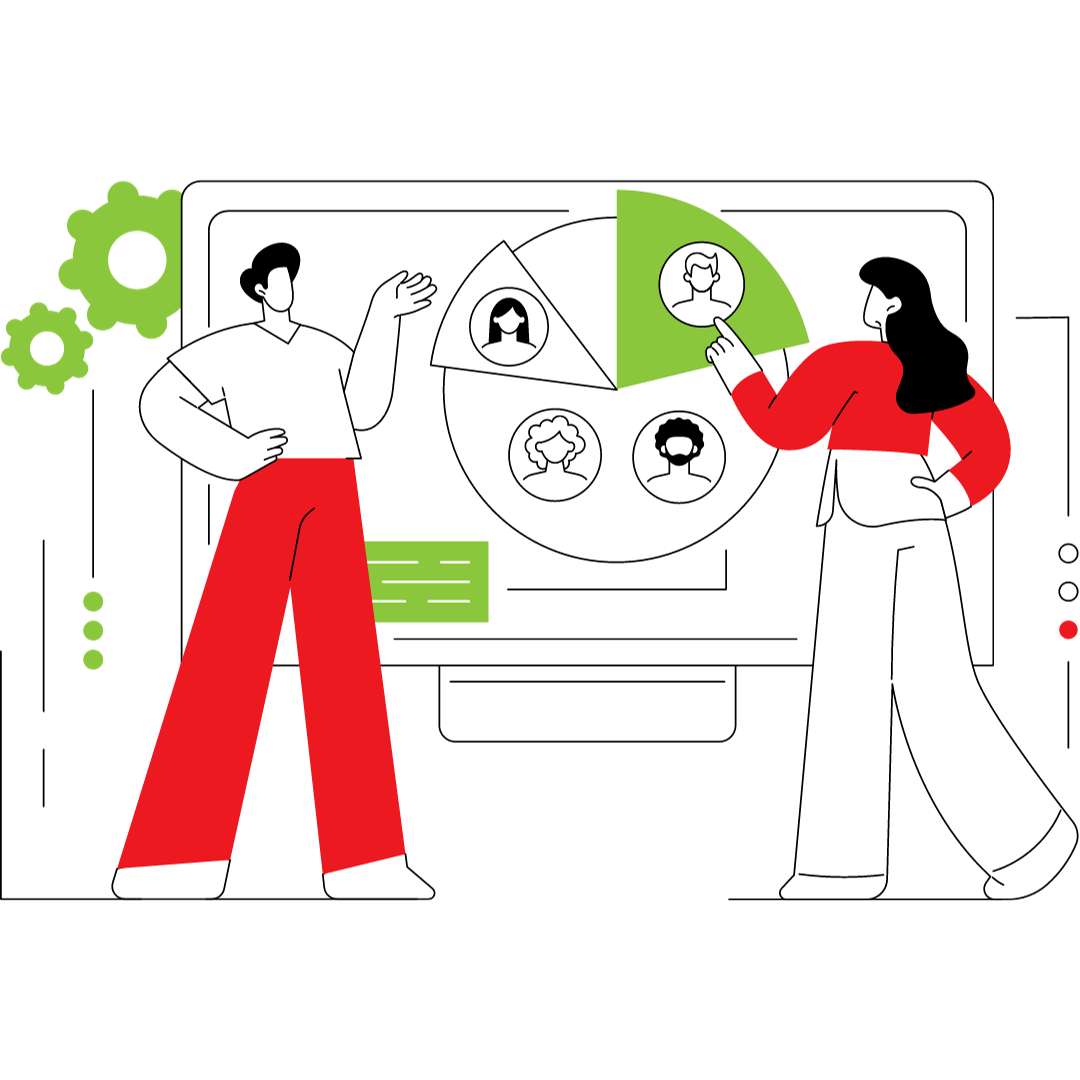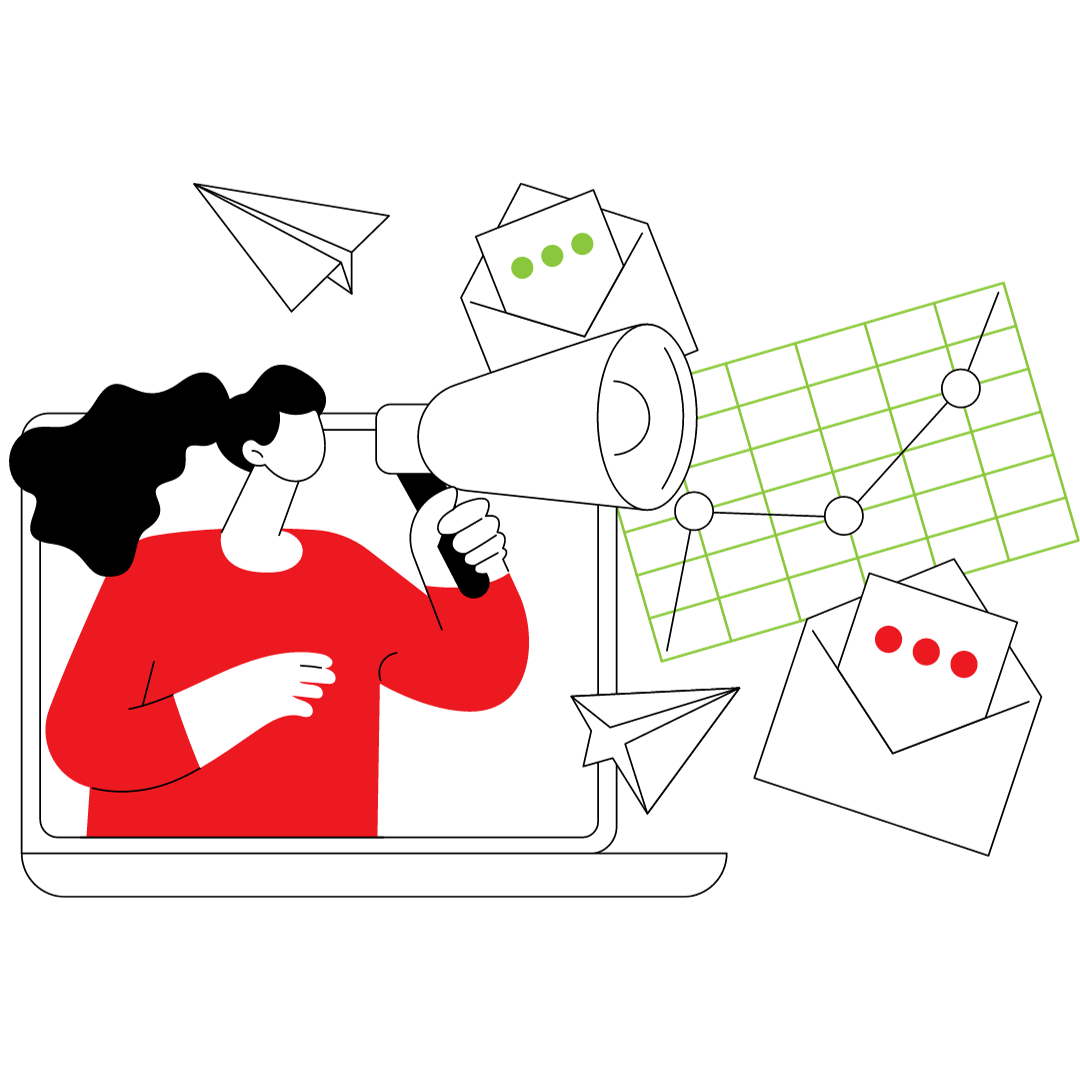 Being a virtual-first organization, we prioritise flexibility, and understanding the evolving nature of the workplace. Our team enjoys a balanced work arrangement, with three days in the office and the freedom to work from anywhere for the remaining two days.