admin2
What is Articulate 360? 💡
One of the most eLearningMinds popular product is Articulate 360. An authoring software that allows you to create eLearning courses easily. It is simple for beginners and powerful enough for experts. This tool is potent and complies with all standard compliances such as SCORM (TinCan) that tracks your courses.
We are firm believers that if you're looking to create engaging courses without breaking a sweat – definitely by the use of rapid e-learning tools like Articulate Storyline have got your back! With their user-friendly interface and intuitive features, anyone can become a course-building whiz in no time. That's why our Community members are constantly asking for tips on the most efficient ways to craft top-notch content.
With comprehensive course featuring 38 dynamic video tutorials, you can become an e-Learning content pro in just five hours with our training session! From crafting basic slides to creating interactive modules and simulations, you'll gain hands-on experience through exciting demonstrations and real-world examples. Ready to unlock your creativity and unleash your potential? Enroll now and start building your skills today with us!
Learn More About it Here!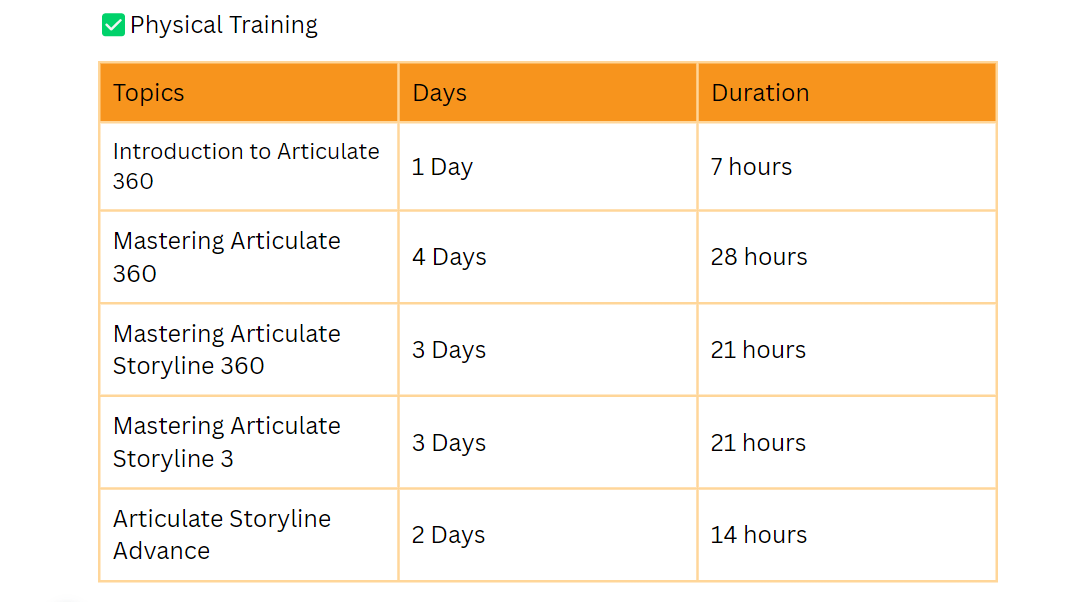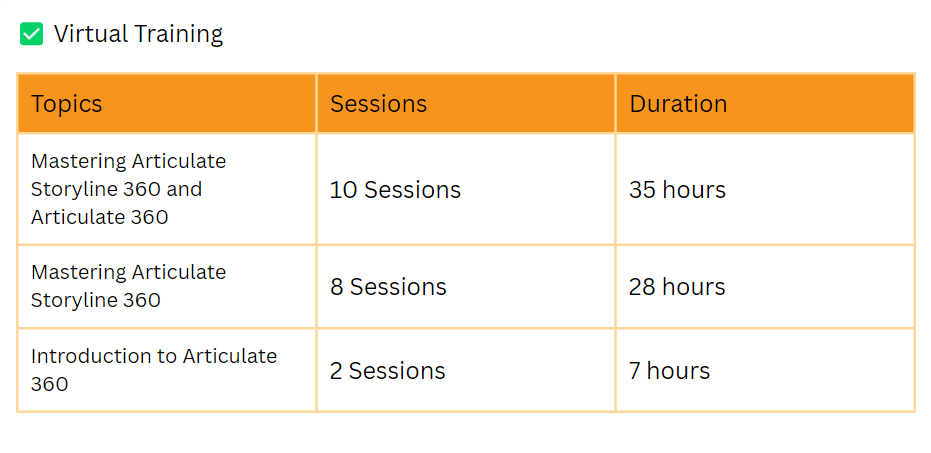 Check out our previous Articulate 360 Training👇